Reverend Daniel L. Freeman I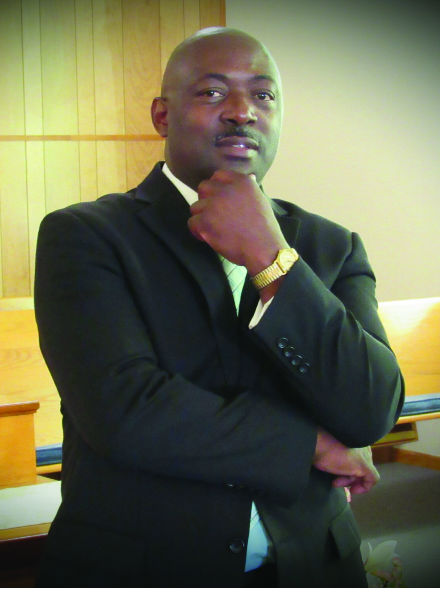 Biography

Pastor Daniel L. Freeman I, was born November 6, 1966 in Kansas City, Kansas to Lloyd Freeman and Rosie Lowe. He started his Christian walk at the age of 13 at St. Paul A.M.E. Church. At the age of 17, he attended Rising Star Baptist Church in Kansas City, Kansas. He soon became a Deacon-In-Training and in 1989, was ordained was a Deacon. In 1991, Pastor Freeman attended Second Missionary Baptist Church in Grandview, Missouri where he was an active Deacon and was over the Family Care Ministry; under the Leadership of Pastor Donald D. Ford I.

In 1995, Pastor Freeman left Second Missionary Baptist Church to assist the Pastor of New Horizons Missionary Baptist Church and served as the Lead Deacon. Under the leadership of Pastor Harold Todd, Pastor Freeman accepted his call to preach the Word of God. After accepting his call to preach in 1997, Pastor Freeman served as Pastor of the Family Care Ministry, the Pastor of the Youth Ministry, New Members Class Advisor, as well as a Bible Study Teacher, a Sunday School Teacher, and the Director of the Prayer Team. Pastor Freeman was also the overseer of Christian Education.

In October 2008, he became a member of the Mount Sinai Missionary Baptist Church and provided leadership to the Associate Ministers, under the direction of Pastor Elijah Clark Jr. In October 2009, the Lord led Pastor Freeman back to Crossroads Christian Cathedral where he was the Pastor of Operations until being selected as the Pastor of Sunflower Missionary Baptist Church in April 2010.

During his tenure at Sunflower, the Holy Spirit led him to create a new member's class, add Sunday school classes, mentor at the Juvenile Detention Center, enhance Bible Study, implement a praise dance team, create men's, women's, audio and hospitality ministries, celebrate Mother's Day and Father's Day with a breakfast, and provide leadership training. In 2013, he organized an annual Leadership Conference for leaders in the church and in surrounding churches. One of his passions is serving the youth. This has led him to include the youth in all activities at the church including ushering, hospitality, the kitchen ministry, and Sunday School. In 2010, Church's United For Our Youth was created with the vision of Pastor Freeman. He leads by example in showing the youth that they are appreciated.

In December 2014, Pastor Freeman was led to organize a new ministry in the Lansing Community. As a result, New Beginning Missionary Baptist Church was birthed. He is thankful to God for the oppurtunity to serve as the Pastor and is looking forward to being used by God to do great things in Lansing.

Pastor Freeman has been employed by Unified Government of Wyandotte County since 1988. He continued his desire to serve his community when he became a Firefighter/EMT in 1998. Pastor Freeman holds an Associates of Fine Arts from Kansas City Kansas Community College (Kansas City, Kansas); Associates in Fire Science from Kansas City Kansas Community College (Kansas City, Kansas); Bachelor of Arts Degree in Biblical Interpretation from Western Baptist Bible College (Kansas City, Missouri). He is currently working on his Master's and Doctoral Degrees in Theology. He received a certificate in Counseling from Paseo Baptist Church in June 2013.

Pastor Freeman is married to Tausha R. Freeman and they have two sons, Daniel L. Freeman II and Darius L. Freeman.